Ebooks gratis berkualitas premium tiap bulan
Sebagai ucapan terima kasih kami selain hadiah periode tiap 6 bulan, kami juga memberikan konten premium gratis dari RevResponse powered by NetLine Corporation, kamu bisa download tanpa repot mulai dari ebook, case study, magazines, whitepapers dengan berbagai macam kategori dari management, marketing, human resource, finance dan lain-lain. Jadi tunggu apa lagi sahabat.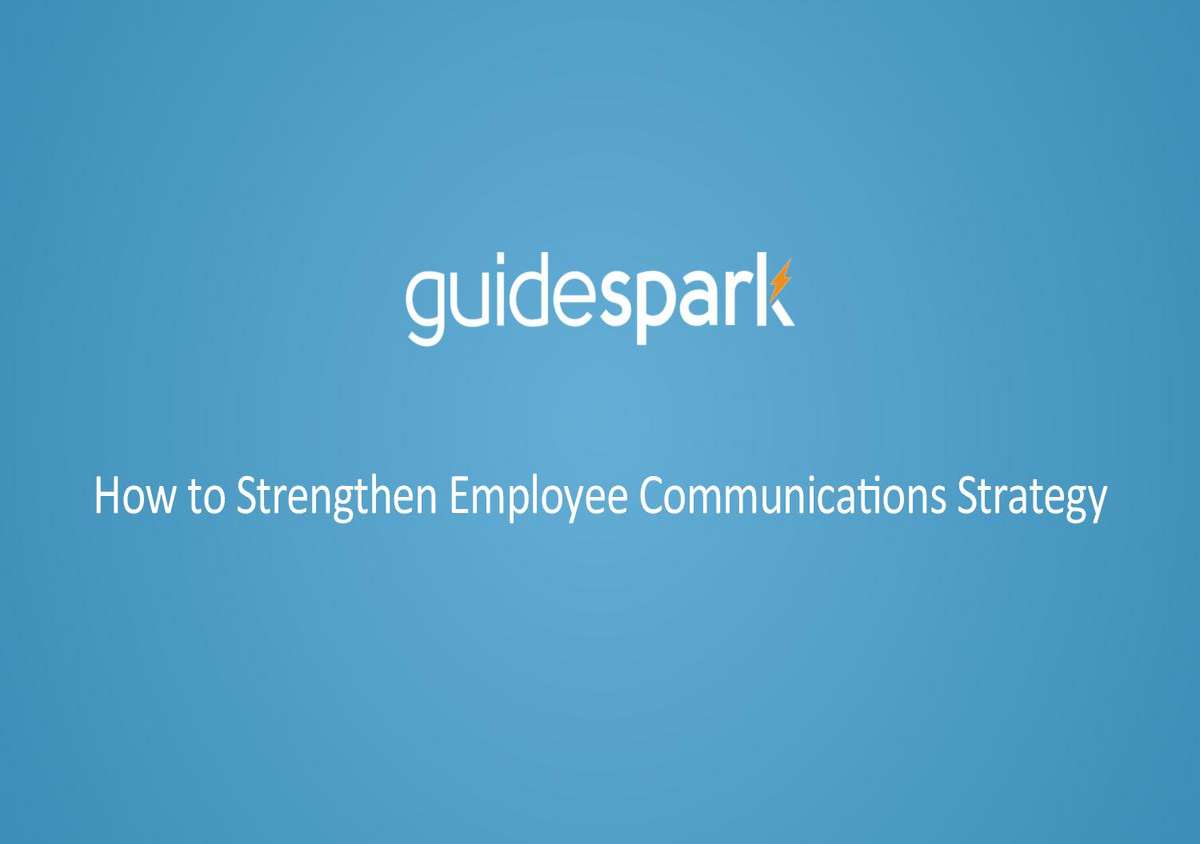 Top 10 Tips for an Effective Communication Strategy
An effective employee communication strategy is key to engagement. The majority of HR leaders say they have a tough time communicating complex topics, engaging employees, and reaching extended families. 56% of employees wish their employers would communicate benefits in a way that is easy to understand, and 61% would like to spend as little time as possible to learn about them. We need to adapt our communications strategies. Learn how and find out the Top 10 Tips for an Effective Communication Strategy Playbook.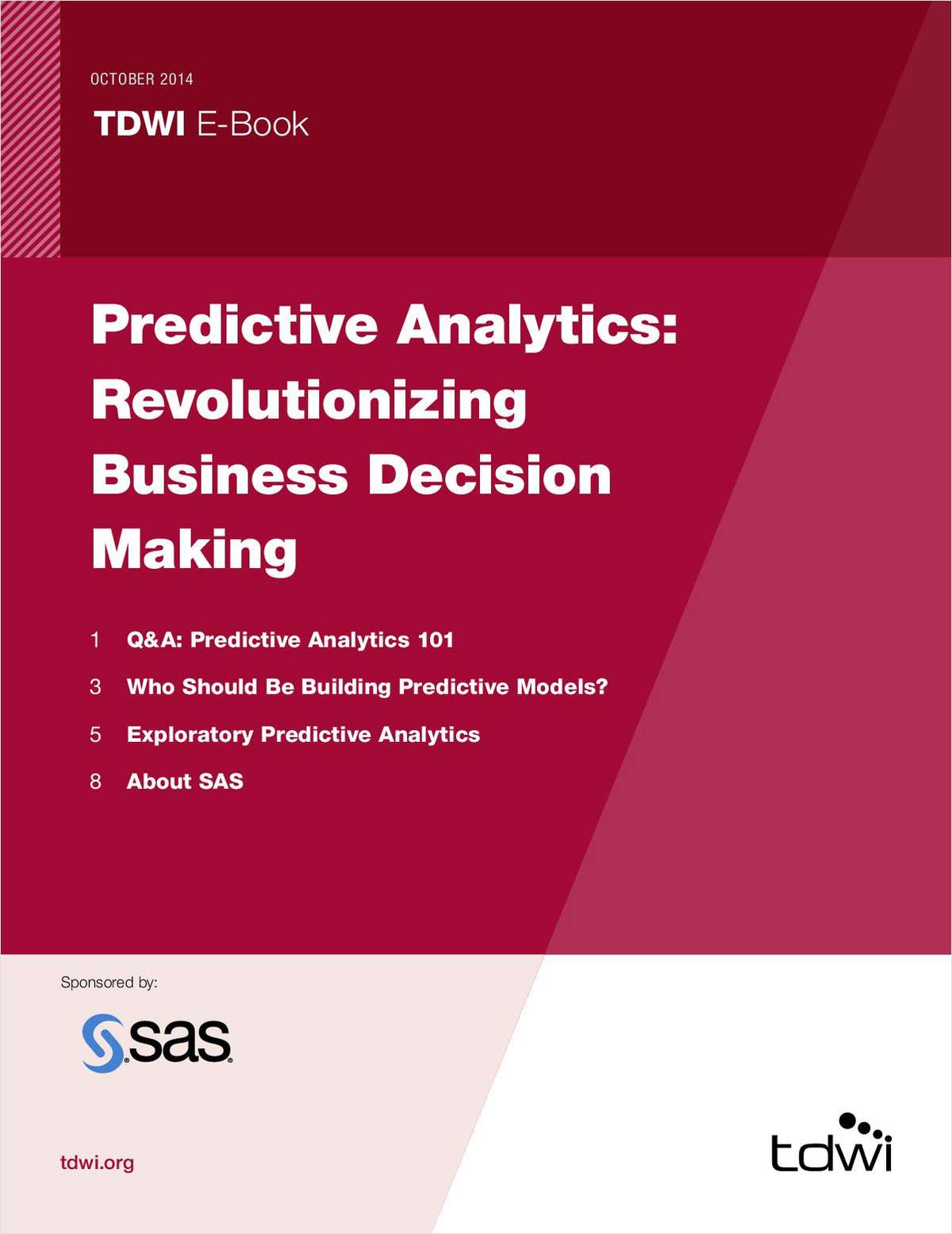 Predictive Analytics: Revolutionizing Business Decision Making
This TDWI eBook explores predictive analytics from several perspectives. First, it offers Q&A on the value, use and requirements of predictive analytics. Then, it explores three safeguards to help you avoid model-building problems. Finally, it demonstrates why business analysts, marketing data scientists, and other domain experts can look forward to predictive analytics becoming a highly interactive, data-visualization-powered user experience.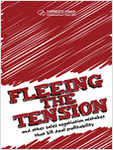 Sales Negotiation Mistakes that Kill Deal Profitability
Very few of us are born negotiators and our instincts in negotiations are frequently the exact opposite of what we should do to gain the upper hand. And these small negotiating mistakes can cost you big money. This eBook highlights common negotiating mistakes and gives you the tools to take a different approach.
– Do you wait until the end of the deal to negotiate?
– Do you flee when the stress and tension of negotiations get too high?
– Do you constantly give away value by adding on free services?
Before you engage with your next prospect or client, make sure you're not making any of these negotiation errors.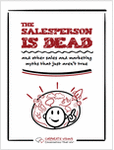 The Salesperson is Dead…and Other Sales and Marketing Myths
In this eBook you will learn about seven popular myths – which are allegedly the most effective ways to sell and market to prospects – that just might be leading you astray when it comes to developing and delivering your messaging, including:
– Personas are the best tool for developing effective messaging
– Voice Of the Customer (VOC) research is essential for effective messaging
– Throwing in freebies will win over your prospects
Discovering the truth behind these myths, and embracing their alternatives, will convince your customers to say "Yes" to change and "Yes" to you!

—————————————————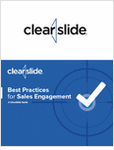 Best Practices for Sales Engagement
As the landscape of modern sales evolves based on global trends, sales people are finding themselves stretched to do more, sell on the go, and make quota faster. Today, sales leaders need to increase productivity and reduce friction in the sales process in order to hit their quotas. This guide orchestrates the five steps necessary to improve your sales pipeline and forecast.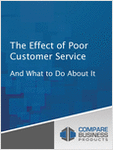 The Effect of Poor Customer Service and What to Do About It
Although we all know that bad customer service hurts a business, this fact is made much more realistic and understandable by the monetary loss a business suffers from poor customer service. US enterprises lose an estimated $83 billion as a result of poor customer service. Could your business be suffering and losing money because of your customer service?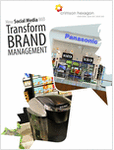 How Social Media Will Transform Brand Management
Most people in the enterprise tend to think of social media as a collection of delivery devices: new channels of increasing importance that marketers use to help reach current and prospective customers. In marketing speak, the emphasis is on owned media. This perception of social media should come as no major surprise; it is a natural marketing instinct to improve the reach and portability of our messages, and to latch onto new media that help to efficiently achieve that purpose. But what about the media brands earn on social?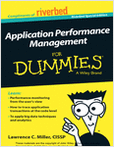 Application Performance Management for Dummies
Application performance management helps deliver the application performance users and the business demand. Effectively monitoring and troubleshooting application performance issues requires a comprehensive solution.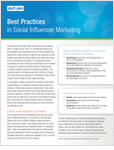 Best Practices for Social Influencer Marketing
In pure marketing terms, social media influencers deliver commentary that boils down to free publicity, enhanced by the authenticity of the known and trusted opinion maker. This can be a home run. But how do you make it happen? You'll need to take a measured approach to attracting social influencers in order to maximize your ROI. In this whitepaper, we'll cover:
– The power of social influence
– Choosing the right influencers
– Attracting influencers to your product or service
– What to do to become an influencer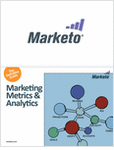 The Definitive Guide to Marketing Metrics and Marketing Analytics
Struggling to find the right metrics for reporting on your marketing programs, or confused on how to optimize your campaigns for better results? If you need a better way to prove the success of your marketing activities, download the Definitive Guide to Marketing Metrics and Analytics to learn more about the key success metrics you should be looking at.
This free guide is filled with best practices and techniques to teach you:
– The right metrics for understanding and interpreting marketing results
– Why measuring marketing programs is difficult, and how to do it correctly and efficiently
– Revenue metrics that get the executives' attention and prove marketing ROI
– The critical elements of a marketing dashboard
Download the Definitive Guide to Marketing Metrics and Analytics and demonstrate the true value of your marketing!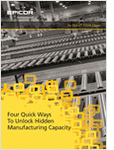 4 Quick Ways to Unlock Hidden Manufacturing Capacity
These are challenging tactics as getting new resources in line will take time and there's no guarantee that the numbers will continue to climb. You do, however, have a third option available to you. You can meet the increased demand by freeing up needed resources within your current operations. The key is identifying areas of improvement within your existing operations with real-time manufacturing information and accurate, consistent metrics to make improvements in efficiency.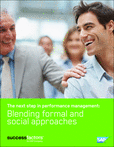 The Next Step in Performance Management: Blending Formal and Social Approaches
The answer is a blended approach, as more and more companies are learning. Find out how to integrate peer input from social tools with formal reviews and discover:
– The compelling business value of social tools
– Why you still need a formal employee performance review process
– How a blended approach improves employee development efforts
– Ways to balance employee evaluation and performance coaching
– How SuccessFactors solutions fold social features into all aspects of performance management
You'll also learn how SuccessFactors features like Writing Assistant, Team Rater, Legal Scan, and Touchbase can improve results, reduce risk, and enhance collaboration.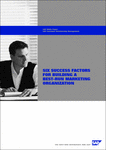 Six Success Factors for Building a Best-Run Marketing Organization
Focusing on organizational alignment, well-considered measurements, and sound IT-enabled processes can empower your marketing organization to better do the following activities:
– Support growth, by enabling a consistent customer experience across all channels, reinforcing brands, promoting initiatives that matter in your company's industry, and executing programs efficiently.
– Demonstrate value, by enhancing the internal credibility of the marketing organization, increasing accountability for marketing spending, fostering insights to enable your company to become more customer focused, and increasing agility to achieve success within changing and increasingly competitive business environments.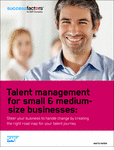 Talent Management for Small to Medium-size Businesses: Steer Your Business to Handle Change by Creating the Right Road Map for Your Talent Journey
You can help your company avoid roadblocks by reading the SuccessFactors white paper "Steer Your Business to Handle Change by Creating the Right Road Map for Your Talent Journey." Understand how you can navigate major changes such as growth, expansion, efficiency and innovation. Download the white paper and navigate the path to success.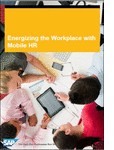 Energizing the Workplace with Mobile HR
Mobility is not about the device. It's about people. It is about improving the collaboration, engagement, and productivity of mobile employees. Understand the mobile HR opportunity, challenges and benefits. See how you can get started with a mobile strategy and how to measure your success.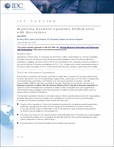 Improving Business Operation Performance With Innovations
Arguably no technology is changing job functions within organizations more than analytics. Analytics tools give decision-makers the best possible intelligence about customers, finances, operations, suppliers, and the market. This is why, according to IDC research, business analytics was among the top five IT investment initiatives in 2012. 72% of large and midsize organizations planned to invest in business analytics in 2012. Other top investment areas include social media and mobility.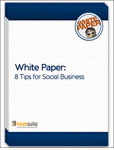 8 Tips for Social Business
The 8 Tips for Social Business includes the following best practices that will positively impact all teams:
– Evaluate: Integrate social into existing organizational and departmental goals
– Engage to Build Community: Empower your Social Team to contribute to the conversation
– Collaborate: Encourage your Social Teams to distribute new learning both within the Team and your organization as a whole
– Measure your Social ROI: Build the capacity for measurement into every social action
Download your copy today. Explore these 8 tips and find out how the future of your business is social.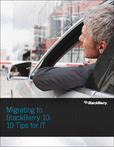 Migrating to BlackBerry 10: 10 Tips for IT
BlackBerry® Enterprise Service 10 is a next-generation Enterprise Mobility Management (EMM) platform for securely managing all your organization's devices: BlackBerry, iOS and Android™ smartphones and tablets, personally owned or corporate-deployed. This overview document provides 10 hands-on tips for IT administrators who want to make their organization's transition to BlackBerry® 10 as simple, seamless and streamlined as possible.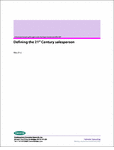 Defining the 21st Century Salesperson
Do you know what seller types you have and what it takes for them to succeed? Online information sources and social networks have made basic product information and recommendations so readily available and ubiquitous that the role of the 21st century salesperson is now more so than ever defined in terms of his or her ability to add value to the customer.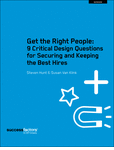 Get the Right People: 9 Questions for Getting the Best Hires
The most important decision a company makes about employees is whether to hire them. Whether a company succeeds or fails ultimately depends on whether it hired the right people to effectively execute its strategies. And as many companies have already learned, quality hiring is now mandatory. In this paper, you'll learn how the hiring environment has dramatically changed and things you need to consider, including: Creating a more collaborative recruiting process that balances hiring quality with efficiency, The critical design questions that must be asked before interviewing talented candidates, Establishing a long-term roadmap for achieving recruiting excellence.

20 Marketing Trends & Predictions for 2013 & Beyond
In 2012, the world of marketing underwent major changes. We saw the rise of Pinterest, several IPOs and acquisitions, an aggressive political ad war, Facebook's 1 billionth user, and watched one Korean artist turn into a global phenomenon thanks to YouTube. But what's in store for the next year? Let Hubspot's new guide serve as your navigation system into the world of marketing in 2013. Now then, let's gaze into the marketing crystal ball, and uncover what marketing will look like in 2013.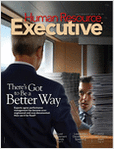 Human Resource Executive
Written primarily for vice presidents and directors of human resources, the magazine provides these key decision-makers with news, profiles of HR visionaries and success stories of human resource innovators. Stories cover all areas of human resource management, including personnel, benefits, training and development, HR information systems, relocation, retirement planning, workplace security, and healthcare.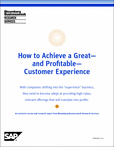 How To Achieve a Great and Profitable Customer Experience
Among survey respondents, 80 percent claim that Customer Experience (CE) is a top priority. At the same time, most acknowledge their existing CE is somewhat mediocre. Profitable CE strategies are holistic, sustainable and focused on creating competitive differentiation. CE is not a single function but a practical and emotional manifestation of how a company delivers on the promise it makes to its customers, through all encounters, on all channels. A strong customer experience is just as important for B2B companies as B2C. Employees expect the same level of CE from business partners that they expect as customers in their private lives. The reward for successful CE is the development of loyal lifetime advocates for your brand, which may lead to increased revenues, reduced costs, co-development and growth in new markets.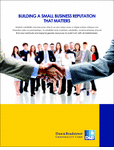 Building A Small Business Reputation that Matters
you will learn the essentials to manage your online and offline reputation. Gain confidence and trust among stakeholders by Building and monitoring business credit, Executing an extensive and optimized online presence, Reviewing human resource plans. Maintaining small business credibility can separate you from the competition. Implement these effective methods to have the leading edge.